<! --error popup start --> <! -- existing starts -->
Customer Service (Cyberjaya)
Customer Service (Cyberjaya)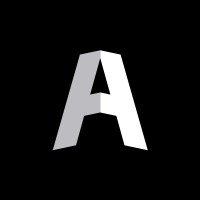 Keywords / Skills :

Customer Service, Customer Care Executive, Customer Support, Fresh Graduate
---
Job Description
• Open to acquiring knowledge levels on products, process and systems

• Flexible with work environment

• Open to development through coaching and counselling

• Adherence to roster and scheduling

• Adherence to compliance guidelines

• Good team player

• Good verbal and written communication and interpersonal skills. Person should have competency in written and spoken Bahasa Malaysia and English Language.

• Ability to work under pressure

• Strong customer service orientation

• Problem solving and analytical skills

Competencies: Team player, Customer Focus, Attention to Detail, Professionalism, Multi-tasking, Critical Thinking, Problem Solving.



---
About Company
Established in 1991, Collabera is one of the fastest growing end-to-end information technology services and solutions companies globally. As a $500 million IT company, Collabera's client-centric business model, commitment to service excellence and Global Delivery Model enables its global 2000 and leading mid-market clients to succeed in an increasingly competitive marketplace.

With over 9000 IT professionals globally, Collabera provides value-added onsite, offsite and offshore technology services and solutions to premier corporations. Over the past few years, Collabera has been awarded numerous accolades and Industry recognitions including.

� Collabera listed in GS 100 - recognized for excellence and maturity
� Collabera named among the Top 500 Diversity Owned Businesses
� Collabera listed in GS 100 & ranked among top 10 service providers
� Collabera was ranked:
� 32 in the Top 100 Large Businesses in the U.S
� 18 in Top 500 Diversity Owned Businesses in the U.S
� 3 in the Top 100 Diversity Owned Businesses in New Jersey
� 3 in the Top 100 Privately-held Businesses in New Jersey
� 66th on FinTech 100
� 35th among top private companies in New Jersey

http://www.collabera.com/about_us/accolades.jsp
People also viewed
Career Advice to Find Better