<! --error popup start --> <! -- existing starts -->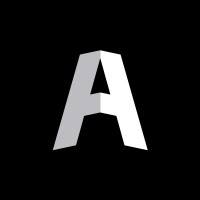 Keywords / Skills :

marketing, Branding, Institutional, Bank, Campaigns, Campaign, events, event
---
Job Description
• Provide assistance and global coordination for APAC marketing initiatives for bank owned channels and also external channels and platforms.

• Lead and execute client facing initiatives such as: online webinars, roundtables, forums and industry events for the respective clients segments (Corporates, FI, Public Sector)

• Execute client engagement activities including pre-event target market analysis, agenda building, develop the client invitation campaign while tracking clients' registrations, manage vendors or/and work with GEM teams in executing the initiatives' logistics where needed.

• Post in internal and external sites all the relevant content ensuring the correct distribution of materials following Corporate Communications policy

• Support the development of content for key markets following regulatory requirements

• Support the development of client case studies in collaboration with sales and product partners.

• Support the development of Commercial Cards communications

• Management of vendors, suppliers and agencies from briefing to fulfilment and invoicing.

• Coordination and tracking of the country, marketing initiatives and results.



---
About Company
Established in 1991, Collabera is one of the fastest growing end-to-end information technology services and solutions companies globally. As a $500 million IT company, Collabera's client-centric business model, commitment to service excellence and Global Delivery Model enables its global 2000 and leading mid-market clients to succeed in an increasingly competitive marketplace.

With over 9000 IT professionals globally, Collabera provides value-added onsite, offsite and offshore technology services and solutions to premier corporations. Over the past few years, Collabera has been awarded numerous accolades and Industry recognitions including.

� Collabera listed in GS 100 - recognized for excellence and maturity
� Collabera named among the Top 500 Diversity Owned Businesses
� Collabera listed in GS 100 & ranked among top 10 service providers
� Collabera was ranked:
� 32 in the Top 100 Large Businesses in the U.S
� 18 in Top 500 Diversity Owned Businesses in the U.S
� 3 in the Top 100 Diversity Owned Businesses in New Jersey
� 3 in the Top 100 Privately-held Businesses in New Jersey
� 66th on FinTech 100
� 35th among top private companies in New Jersey

http://www.collabera.com/about_us/accolades.jsp
People also viewed
Career Advice to Find Better