<! --error popup start --> <! -- existing starts -->
Senior Infrastructure Engineer (Linux - Redhat/Santos, Network Automation - Python/Ansible)
Senior Infrastructure Engineer (Linux - Redhat/Santos, Network Automation - Python/Ansible)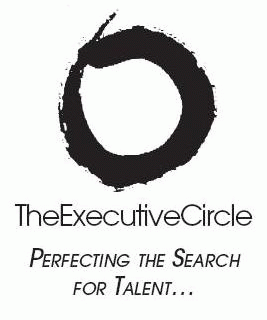 Keywords / Skills :

Infrastructure, Linux, RedHat, Santos, Network Automation, Python, AnsibleNetwork Design, Network Operations, CCNA, CCNP, JNCIE, JNCIS, ITIL Management
---
Job Description
Senior Infrastructure Engineer (Linux - Redhat/Santos, Network Automation - Python/Ansible)
Responsibilities
Design and deploy the cutting-edge network technologies that are popular among the low-latency firms.
Improve the performance of current network infrastructure through monitoring, QoS, and Service Level review.
Maintain the DevOps infrastructure, which includes Foreman, Puppet, Jenkins, etc.
Work with the exciting and growing team and able to gain exposure with different teams within the firm.
Skills and Knowledge Required
Working experience with various network equipment from various vendors, such as Cisco, Arista, Juniper, etc.
In depth network operations background, such as (but not limited to) WAN/LAN technologies, network security, Voice over IP (VoIP), Quality of Service (QoS), Enterprise wireless and MPLS-lite (VRF).
Develop working relationship with the various telcos which services that we use in our production environment.
Work closely with production support and developers to deliver the excellent working solution for the trading teams.
Project management and problem management using tools such as Jira, ServiceNow, etc.
Develops, creates and maintains network documentation, device configurations, circuit information and operations network diagrams.
Able to operate network capacity management tools such as Corvil, Netscout, etc.
In depth troubleshooting skill to be able to identify and resolve network issues quickly.
Able to work with trading vendors to setup external trading connectivity.
Basic Linux (or other Unix variants) system administrations knowledge. Shell scripting skill or Python programming is an added advantage. A team player and able to think out of the box.
Provide 7x24 on-call support for critical problem resolution (if required).
Qualifications
Applicants must possess a computer science degree with at least 8 years of experience in supporting trading infrastructure. Candidate with strong background on designing and optimizing network in a medium-to-large network are also encouraged to apply.
Networking certifications such as CCNA/CCNP, JNCIE/JNCIS, etc. are added advantage.
ITIL certification is a plus.
---
About Company
TheExecutiveCircle Asia Pacific Pte Ltd

Built on the foundation of 25 years of experience, The Executive Circle is a partnership of accomplished Executive Search Professionals supporting the needs of clients in the Asia Pacific region.

With a track record of more than 10 years each, our Consultants have successfully supported Global Multinationals, Asian Home Grown Enterprises, and Start-up Companies in their Expansion, Turnaround and Succession Planning Strategies over the years.

Having seen the boom and bust of the last 10 years have reinforced our belief that recruitment is not merely the hunt for the right technical skills.

What differentiates a successful company from the competition will ultimately depend on their ability to engage, retain and develop the right talent to become key assets to the business.

Our Consultants' Understanding of each Industry Domain, HR Requirements & the Business Environment; our Consultative Approach to each client; and Our Commitment to the Values of Integrity, Confidentiality & Professionalism are the reasons why 75% of our assignments come from long terms repeat or referred clients.

Moving forward, our Vision is to strengthen the value we provide to our senior level clients, candidates and business associates, in whose continued Confidence, Trust and Reliance we have been privileged to attain.
People also viewed
Career Advice to Find Better
NOC Engineer (CCNA/ ITIL)

NOC, Netowork operation, CCNA, CCNP, Cisco, router, switch, ITIL, firewall, checkpoint, Network Engineer

Singapore

3 - 8 years

Apply

---

---

Senior Infrastructure Engineer (Network Operations)

Network Infrastructure,Trading Infrastructure,Network Operations,WAN,LAN,MPLS,QoS,VoIP,Jira,ServiceNow,CCNA,CCNP,JNCIE,JNCIS,ITIL

Singapore

8 - 15 years

Apply

---
View All Similar Jobs