<! --error popup start --> <! -- existing starts -->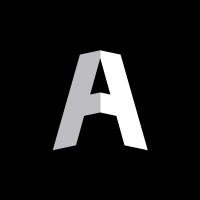 Keywords / Skills :

"Visual Design", "Visual Design Engineer", "Visual Designer", "CSS", "HTML5", "inVision App", "Photoshop", "Sketch", Web designer
---
Job Description
• Create Visual Designs in Sketch/ Illustrator once wireframes are created, and extend into interaction designs

• Create visual assets and style guides for the development team

• Create click through prototypes using Invision/ Sketch as platforms;

• Create wireframes and interaction designs that take into account both business and user requirements, to drive customer satisfaction & product sales;

• Participate in usability testing to validate and refine design solutions;

• Present work to stakeholders and be able to clearly articulate design rationale;

• Facilitate and advocate a user centred design process and represent the voice of the customer; Leverage DNA's existing well established frameworks ( Nexus, day in alife, persona mapping, journey mapping etc. )

• Participate in screen reviews to provide advice and recommendations on usability.

• Present to the customer various approaches for design and case studies within HCL to understand other agent / broker portals for EU/ US/ ROW areas.



---
About Company
Established in 1991, Collabera is one of the fastest growing end-to-end information technology services and solutions companies globally. As a $500 million IT company, Collabera's client-centric business model, commitment to service excellence and Global Delivery Model enables its global 2000 and leading mid-market clients to succeed in an increasingly competitive marketplace.

With over 9000 IT professionals globally, Collabera provides value-added onsite, offsite and offshore technology services and solutions to premier corporations. Over the past few years, Collabera has been awarded numerous accolades and Industry recognitions including.

� Collabera listed in GS 100 - recognized for excellence and maturity
� Collabera named among the Top 500 Diversity Owned Businesses
� Collabera listed in GS 100 & ranked among top 10 service providers
� Collabera was ranked:
� 32 in the Top 100 Large Businesses in the U.S
� 18 in Top 500 Diversity Owned Businesses in the U.S
� 3 in the Top 100 Diversity Owned Businesses in New Jersey
� 3 in the Top 100 Privately-held Businesses in New Jersey
� 66th on FinTech 100
� 35th among top private companies in New Jersey

http://www.collabera.com/about_us/accolades.jsp
People also viewed
Career Advice to Find Better
Full Stack Developer

java, j2ee, NodeJS, ExpressJS, Spring Boot, Java, SQL / NoSQL, Hibernate, HTML5, CSS, JavaScript, ReactJS, Redux, AngularJS, jQuery, Ajax

Singapore

3 - 5 years

Apply

---

---

L3 Network Engineer

Network Engineer,Network Designer,MPLS,Routing and Switching,Networking .

Singapore

4 - 10 years

Apply

---
View All Similar Jobs